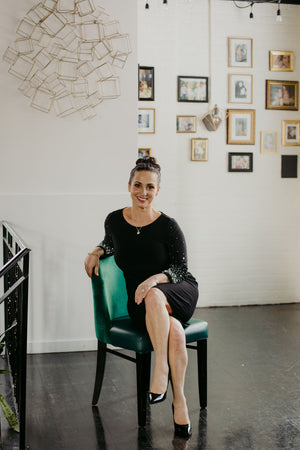 HOLISTIC HEALTH PRACTITIONER & WEDDING OFFICIANT
Francesca's heartfelt desire is to empower individuals to navigate and celebrate life and its adversities with more ease and grace, allowing more love, light and joy to flow through them. Her intuitive abilities and numerous years of experience around the world have provided this opportunity for her to be able to hold safe and sacred spaces for all who desire the connection. Metaphysics & Holistic Healing including energy work, yoga, nutrition, essential oils, herbs and overall health and wellness have been part of Francesca's life for 40 years, having developed her own unique practice of healing arts through her experiences.
These skills make of her an excellent wedding officiant. She has a talent to share about each couple in the most heartfelt, playful & professional style. She is mindful to use modern, supportive language & capturing the essence of each couple. The entire ceremony flows, incorporates any cultural or unique elements that are desired & moulds beautifully into the most simple or elaborate wedding.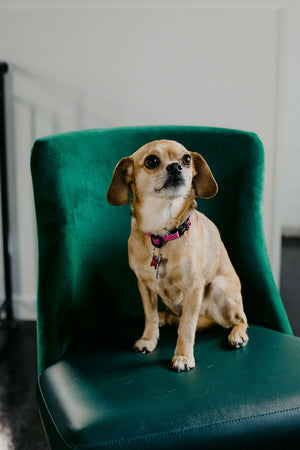 HEALING MASTER & CEREMONY ASSISTANT
Chances are if you have met Francesca, you know all about Zoya, who is an integral part of Francesca's healing practice. Zoya is a little healer herself and continues to light the hearts of all who meet her. Her skills go further than calming and soothing you. After her first debut as flower girl, she's become such a popular request for weddings, making everyone smile as she goes down the aisle all dressed up!
Chakra Balancing
Chakra Balancing is one of Francesca's specialties. She's a master in shifting the stagnant energy from your body making room to leave you feeling lighter and energized. Every session is unique, meeting your specific needs, yet all experience the amazing outcome!
Book a Private Session
Yoga & Meditation
Francesca has a unique yoga and meditation teaching style. She holds space for groups where you feel that you are being supported at a soul level. As a yoga therapist, she also provides support with relieving stress and physical ailments, and improving your overall lifestyle.
Book a Yoga Event
Mala Making
A mala is a key element in your spiritual practice, and its meaning becomes enhanced when you create it yourself. Francesca holds mala making ceremonies where you can design your own mala according to your energy, intention and the present moment experience.
Learn more
Education & Training
Francesca holds an Honours Degree from the University of Western Ontario in Nutrition. She is registered with the Canadian International Metaphysical Ministry (CIMM) as a Metaphysical Minister. She also holds a Bachelor of Education Degree. Francesca is a Certified Advanced Yoga E-RYT 500 & Therapeutic Yoga Specialist, Chakra Therapeutics Practitioner, Usui Reiki Master & Therapeutic Touch Practitioner, Mindfulness-Based Chronic Pain & Stress Management Certified, Essential Oil Wellness Practitioner & Aromatouch Technique Therapist.
She holds certifications in Alchemy of the Chakras, Movement & Meditation as Therapy, Advanced Pranayama, Mindfulness -Based Chronic Pain & Stress, Yin Yoga & the 12 Meridiens, Deepening your Asana Sadhana I & II, Sound Yoga, Art of Hands on Corrections, Restorative Yoga I & II, Yoga for Back Care, Older Adults and Stress Management, Luna Yoga, Meditative Art, Pre-Natal & Post-Natal Specialist, Zero-Gravity Aerial Yoga & Barre.