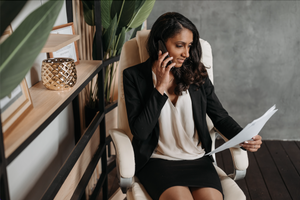 Expediting Your
Marriage Certificate.
It can take up to 24 weeks for your license to be processed and the certificate to be issued (if you order it). However, these steps may expedite the process and shorten processing times to 2-6 weeks. In fact, I have even heard it being as fast as 5 days!
1. Get your license from City Hall anywhere in Ontario.
2. Apply for your marriage certificate online here on the day you're getting married (it won't work earlier).  When you open the link, keep going to the bottom right-hand side to hit NEXT. You will get the order number on the receipt at the end (if you don't go back and make sure you've requested to 'submit online' and not by mail). Print this off and bring with you.
3. Write a letter stating the urgency for expediting your marriage license in order to receive your certificate. A sample letter is posted below. In that letter, state your License Number (starts with a G and is at the top of your license in red ink) and the order number from applying for your certificate online. Print this off and bring with you. 
4. Scan/print copies of any documents which support your urgency (if any): passports, visas, airline tickets, wedding invitations, employment letters.  Print this off and bring with you. 
5. Get an Expresspost envelope (not a Priority envelope) from Canada Post. Costs $25
Make sure you have all your papers in order
Bring your marriage license, letter of urgency, supporting documents (if any), and the express post envelope to me on the day of your wedding.
I will send your marriage license and documents to the Registrar General.
The Registrar General will determine the validity and priority of your need to expedite your license and certificate. 
The exact time that your license will be processed and you will receive your certificate is up to the Registrar General's assessment of your request once it is received. 
Sample Letter to Expedite Your Marriage License
The Office of the Registrar General
P.O. Box 4600, 3rd Floor
189 Red River Road
Thunder Bay, Ontario
P7B 6L8
Date:
Attention: Marriage Office ​
This is a letter to request your office to please process my marriage licence# Gxxxxxx at your earliest convenience as we need to expedite the processing of our marriage certificate once this process is complete. I have already applied online requesting our marriage certificate and the order number is #xxxxxx.

As a proof of urgency, I'm attaching a copy of my spouse's visa stamp which expires on xxx xx 20xx. According to the Canadian immigration rules, we need to apply for an extension and begin our immigration process for her to stay with me by xxx xx 20xx. Therefore, it is absolutely essential for us that we receive the requested documents as early as possible as we are required by the CIC immigration documents checklist to attach copies of our marriage certificate and registration.

If you have any questions regarding this request, please feel free to contact me or my spouse at the information given at the end of this letter.

Thank you, once again, for your cooperation and consideration.

Sincerely, xxx x xxxxx
Contact: xxx xxxxx: xxx.xxx.xxxx, xxxxxx
@ xxxxx xxx xxxxx: xxx.xxx.xxxx, xxxxx
@ xxxxxx

ADD FOOTER ON BOTH THE PAGES: Ref: Marriage Licence# G xxxxxxx
Marriage Certificate Tracking #xxxxxxx
Attachment: Proof of Urgency - Visa Stamp/Invitations/Airline Tickets/Letters with Deadlines 
*Page created with support from The Marrying Lady, my dear friend, mentor & colleague. Thanks to her for all her referrals, guidance & resources.